LANCE BARRETT
COO, Co-founder of Elite Performance
Lance has 20 years of experience in the health and fitness industry in the areas of management, personal training and as a strength and conditioning coach
Lance has been the personal strength and conditioning coach to multiple world champions, a two time Stanley Cup champion, a member of the Hockey Hall of Fame, a CFL all—star, a memorial Cup champion, multiple provincial champions and a national champion. Lance uses advanced techniques in strength and conditioning, movement training, fascial stretching, as well as supplementation and nutrition to help his clients receive world class results, to accomplish this Lance travels extensively to receive advanced continuing education all around the globe. Lance manages Elite Performance and runs his own private consulting business Corrective Kinetics.
Certifications Include:
Poliquin Strength Institute — PICP – IV
Poliquin Strength Institute — Biosignature II
CHEK Institute — Practitioner – III
CHEK Institute — HLC level II
ELDOA Fascial Stretching — Level I
NCCP — Olympic lifting ~ Level I
Metabolic Typing — MTA—III
KEVIN MAYNARD
Kevin has 16 years experience as a coach in high performance training He has competed in a wide variety of sports including Tai Kwon Do black belt division. Team Ontario Track and Acadia Football. Kevin is passionate about finding ways to utilize the mind in order to empower the body and the process of change psychology. His clients have ranged from CFI players, film and photography Industry professionals to Corporate Athletes
He uses his mm athletic training background in addition to his bachelor of kinesiology to help focus on his client's personal lifestyle goals and the foundation movement needed to get them there
Certifications Include:
Bachelor of Kinesiology (Acadia University)
American College of Sports Medicine Certified Personal Trainer
Canadian Society of Exercise Physiology Certified Personal Trainer
Level 1 Nutrition Coach (Precision Nutrition)
Mediation (University of Central Florida)
CPR AED
STEPHEN BOYLE
Stephen is a Functional Diagnostic Nutritionist and Holistic Lifestyle coach. Stephen specializes in functional lab work to restore health and bring the body back into balance by seeking out hidden stressors and looking for malfunctions in Hormonal, immune, digestive and detoxification systems. Stephen suffered through several health challenges himself and those struggles deepened his own interest in restoring health using a holistic approach. Now an FDN practitioner Stephen wants to help and educate anyone who feels stuck and doesn't know where to look.
Certifications Include:
Functional Diagnostic Nutritionist
Strength and Conditioning Coach for Combat Sports
NCEHS personal trainer
Athletes Performance phase 1
CHEK holistic lifestyle coach level 1
Neurgistics practitioner
NCCP Olympic lifting instructor
Agatsu Kettlebell instructor
First Aid/ AED
ADAM CANALES
Adam Canales has been a fitness enthusiast since 2008, when he decided to start working towards building a strong and functional physique. It wasn't until 2014 however, after relocating from Sydney Australia, that he started working in the fitness industry, starting out as a member representative at Steve Nash Fitness World. He loved the industry so much that he decided to become a Certified Personal Trainer, which he completed with NASM (National Academy of Sports Medicine) shortly after.
Adam brings a unique blend of bodybuilding and functional training to keep his clients motivated to not just look the part, but feel the part. He has specialized training in self myofascial release and is currently enrolled in NASM nutritional specialists course which he expects to complete shortly. His 5 core values when working with his clients include fitness, freedom, love, passion and success. Adam believes that by working with these values he will not only change his clients fitness levels but change the way they live and perceive what's truly valuable in their lives.
DEVON GOLDSTEIN
Devon Goldstein has almost ten years of professional health and fitness training experience, including starting her own training company Form and Function. Her clients range from those just released from rehab, police and fire fighters through to Olympic level endurance athletes. In 2006 she finished her bachelor of Human Kinetics at UBC and has since take us courses In both movement restoration and strength and conditioning. She believes in edicating her clients to move, eat, and train in a way that will enable them to meet their goals.
Certifications Include:
Bachelor of Human Kinetics, U.B.C.
National Strength and Conditioning Association-Certified Strength and Conditioning Specialist (CSCS)
Functional Movement Screen Level 2
Dynamic Neuromuscular Stabilization-Sport 1
Evolution Kettlebell Groundwork Movement 1
Dare To Evolve Clubbell 1
ANDREA FRUSTACI
Andrea has been an athlete since a young age where she learned the value of discipline, hard work and tenacity. Andrea competed on Provincial and National level teams in volleyball throughout most of her life. She has adopt epfitness and healthy living as her lifestyle and motivates her friends, family, co workers and clients to do the same with a smile on her face. Andrea is extremely positive and patient and will do what it takes to make sure you feel the best you can. She provides motivation and support and will be right there by your side, every step of the way, on your journey to reaching your goals.
Major Athletic Achievements include:
U18 US Junior Olympic Beach Volleyball Champion, 1998
U20 Canadian Beach Volleyball National Champion, 2000 CHEK
Bronze Medal in Beach Volleyball at Canada Games, 2001
9th place at U21 World Beach Volleyball Championships, 2002
Canada West Libero of the Year (SFU), 2004-2005
Member of the Women's Canadian Indoor National Volleyball Team, 2007
Certifications Include:
BCRPA Certified Personal Trainer
Holistic Lifestyle Coach Level 1
Health and Fitness Certificate, SFU
JILLIAN TRIGG
Jillian Trigg grew up in North Vancouver, BC. She spent her teenage and early 20's competing at a high level in rowing. Her success in rowing Ied to competing at an international level and winning 8 gold medals at the esteemed Henley Regatta, Jillian received over 20 full ride scholarship offers to schools such as UCLA. Cal Berkeley and Duke. Through rowing Jillian quickly realized how important proper nutrition was to her performance.
After a year of Biology at the University of Virginia, two years of dietetics at Western and after completing an Associates Degree in Psychology, she discovered her true passion, Holistic Nutrition. In 2013 she started selling online cookbook eBooks to her over 30,000 followers. These eBooks filled the gap needed by the public lower cost, healthy eBooks with easy to find ingredients. Her passion for holistic nutrition was reflected in her studies at The Institute of Holistic Nutrition in Vancouver, where she received First Class Honours as well as a 4.24 GPA. She earned her CNP (Certified Nutritional Practitioner) designation as well as designation of OHP/NCP (Orthomolecular Health Practitioner, Nutrition Consulting Practitioner) by being member of the International Organization of Nutritional Consultants (ONC). Jillian Trigg has helped everyone from professional athletes, like Vancouver Canucks players, Yannick Webber, to everyday people dealing with auto-immune diseases, hormonal issues, stress, anxiety, weight loss goals and so much more.
IAN MCWALTER
Ian has more than 10 years experience as a Personal Trainer and Strength Coach. Between his in depth knowledge of the human body and his experience with a broad spectrum of athletes and clients, Ian has the ability to go above and beyond for his clients. His passion is in Strength Training and Body Composition with an emphasises on educating his clients on long term nutritional modifications.
Certifications Include:
Diploma in Kinesiology
Poliquin Strength Institute— PICP II
Poliquin Strength Institute- Bio Signature I
NSCA
ACE
Massage Therapist
PCP
VALRI CUNNINGHAM
Valri is an athlete and has been a Personal Trainer since January 2009. She specializes in MAT (Muscles Activation Techniques) to help her clients improve athletic performance, recover faster from injuries. and with injury prevention.
Valri works with new exercisers who want to change their lifestyle and increase their strength, endurance and flexibility. She also works with athletes including football players, getting them ready for the NFL draft.
Certifications Include:
ACE Personal Trainer
MAT Specialist
Resistance Training Specialist
ACE Lifestyle and Weight Management Coach
CPR Level 1
BRIAN O'REGAN
Brian has over 10 years of experience in the health and fitness industry. He is dedicated to continuing education to provide the best possible service to his clients. He already has numerous certifications in strength and conditioning, fascial stretch therapy, nutrition and has achieved the distinction of kinesiologist. To further help his clients get to the root cause of their health issues he is currently enrolled in the Functional Diagnostic Nutrition program. By combining this knowledge with his years of practical experience Brian helps his clients to create lasting and healthy habits and routines around nutrition and exercise.
Certifications Include:
MSc Sport and Health – University of Exeter
BSc Sport and Exercise Science – University of Exeter
Poliquin Strength Institute – Level 2
Fascial Stretch Therapist – Level 2
Registered Holistic Nutritionist
Member of British Columbia Association of Kinesiologists
Functional Diagnostic Nutritionist (in training)
VALERIE BUONO
Valerie grew up as a competitive dancer and decided to channel that athletic passion into Personal Training. She specializes in loaded functional movements and teaches advanced flexibility techniques.
Certifications Include:
Certified by the American Council on Exercise
Trigger point myofascial release certified 
Certified Cycling Instructor 
Certified in Olympic Lifting Basics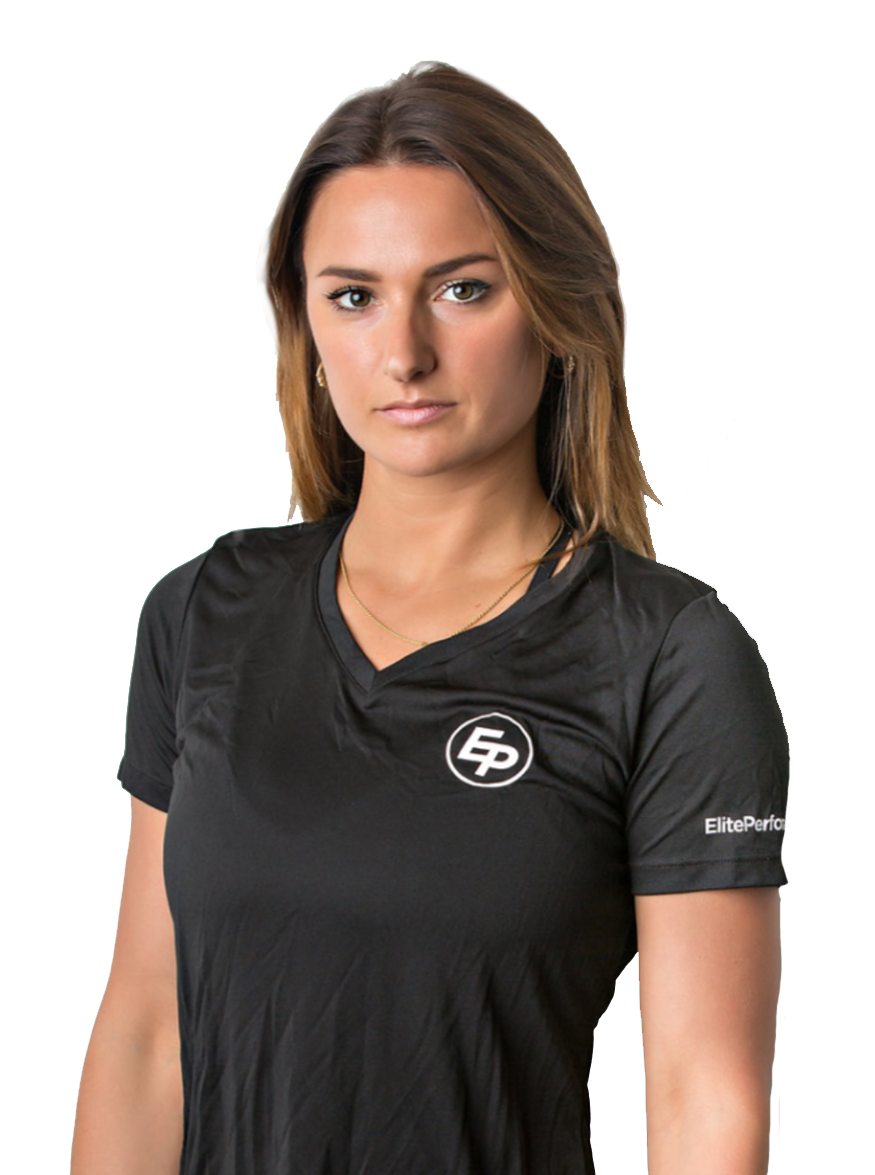 JOE WARD
Joe has 5 years of personal training experience. He has worked with a spectrum of clients from athletes to the general population of all ages.
Certifications Include:
Fascial Stretch Therapy
ACE Certified Personal Trainer
Olympic Weight LiftingPoliquin BioSignature Practitioner
Agatsu Kettle Bell
BioEnhancement Muscle Testing
Crossfit Coach L1
SAM BREEN
Since a young age Sam played competitive soccer until an injury forced him to take a different approach to fitness. In the gym through weight and resistance training Sam developed a passion for fitness, he has since spent the last seven years training group and clients one-on-one. Sam helps his clients shed fat, build lean muscle tissue, increase their strength & energy levels and transform their lives. 
Certifications Include:
Certified Personal Trainer, REPS Ireland 
Self Myofascial Release Certified, EPFA
Master KettleBell Instructor, EPFA
Level 1 Precision Nutrition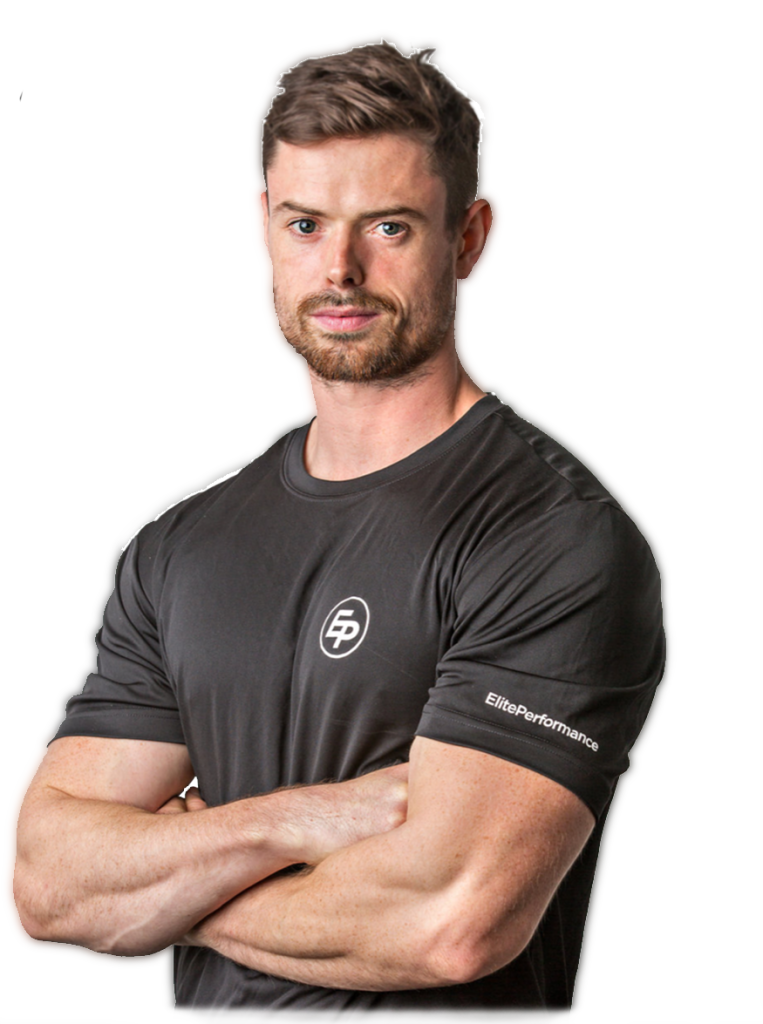 STEFAN STEWART
Stefan had career as a professional Ballet dancer in Europe. After retiring from dance, he became interested in Personal Training, health and fitness, and brings his knowledge and experience to his new career. He's worked with professional athletes, dancers and general population clients.
Certifications Include:
Poliquin PICP level 1+2
Poliquin BioSignature Modulation
National Academy of Sports Medicine