[row class="greybox"]
[column lg="12″ ]
Elite Performance provides one of Vancouver's most comprehensive offerings in a private fitness studio setting. From one on one, to small group fitness programming or total body transformation packages, you'll find the package that best suits your fitness goals!
[/column]
[/row]
[row]
[column lg="12″ ]
[list]
[li]Personal TrainingWork one on one with an Elite Performance personal trainer, who will create an individualized program with accountability, in relationship to your desired results.[/li]
[li]Semi Private TrainingTwo clients can work with an Elite Performance personal trainer. Our trainer will analyze the needs of the two clients to develop a program that provides mutual results.[/li]
[li]Small Group TrainingPowerFit™ – Small group training with a maximum of 8 participants. The class is designed to combine multiple energy systems development along with strength training. A challenging group class where the coach will modify intensity to the needs of the individual. Participants can expect the following results while regularly attending PowerFit classes: bodyfat reduction, increase in lean body mass, improved aerobic and anaerobic capacity and an increase in strength.
This class is currently schedule at 7am on Monday, Wednesday and Friday. 8 week packages are available along with the option of dropins as well. Contact us for more details.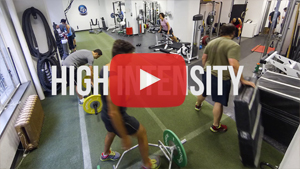 BoxFit™ – We combine Boxing & Kickboxing techniques within an intense workout. You won't just burn calories and go through the motions in this class but you'll establish proper technical training in punching and kicking to go along with the intense anaerobic intervals.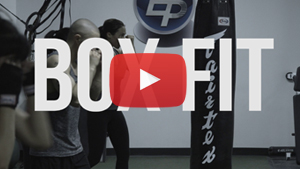 StretchFit™ – This class will help those who struggle finding time to stretch effectively and efficiently, and is suitable for all ages, levels and abilities. Whether you work long hours at a desk, or train as a professional athlete, StretchFit will help you achieve your mobility goals. In this casual and supportive environment, you will benefit from multiple safe and effective stretch methods incorporated into a 75 minute class. With practice, your body's tension will loosen, allowing for a greater range of movement and flexibility. This new found flexibility will translate into various aspects of your life: deeper squats, a better golf swing and better posture; just to name a few. Over time, you will discover your body taking you to new positions you had no idea you were capable of! You will feel looser and move with more ease and grace. Added benefits include better sleep!
Current methods include: Stretch Therapy, LifeStretch, and ELDOA

HIITFit™ – High Intensity Interval Training. Very efficient aerobic and anearobic workout that will have you working full body movements, working together in groups of 2 to 3. Not only will you burn energy during the class but your metabolism will be elevated for as much to 24 hours post workout. This class is for novice all the way to advanced fitness levels.

[/li]
[li]Corporate Team Building ClassesTeam building sessions for single appointment or predetermined regularly scheduled sessions. The focus of these sessions will be teamwork, motivation and trust enhancement.[/li]
[li]Physique TransformationIncludes Bio-signature assessment. Exclusive 3 months physique transformations for clients who need to achieve short term success. Your Elite Performance physique transformation specialist will not only be your trainer but will be personal health coach for a 3 month time period. Depending on which level is purchased ( Elite, Gold, Silver, Bronze) the level of service will vary.[/li]
[li]Comprehensive EvaluationFor new clients to create a baseline of fitness and create goals. Includes assessments for flexibility, strength, posture, and body composition.[/li]
[li]Bio-Signature Assessment OnlyBody composition testing.[/li]
[li]Online Training ProgramsWe provide evaluations and programs. An Elite Performance personal trainer works with you on your program from a distance, with online support.[/li]
[/list]
[/column]
[/row]